Shipping Rates
UPS Shipping Rates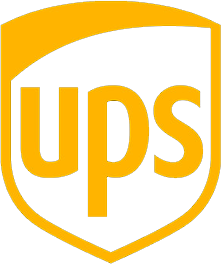 We do world wide shipping with UPS. Shipping cost is calculated based on weight of packages and your World zone.
Please check your zone and weight costs
here
.
More information on UPS web site.
Duties and customs fees imposed by the destination country are the responsibility of the customer. Unfortunately we are unable to give advice as to whether your destination country will impose a customs fee and how much that customs fee will be.
Thank you for your understanding.
Zone 1: Albania, Bosnia & Herzegovina, Croatia, Hungary, North Macedonia, Serbia, Slovenia
Zone 2: Austria, Belgium, Czech Republic, Germany, Greece, Italy, Neteherlands, Poland, Slovak Rebublic, United Kingdom
Zone 3: Azores, Denmark, Finland, France, Ireland, Liechtenstein, Luxembourg, Madeira, Monaco, Portugal, Spain, Sweden, Switzerland
Zone 4: Cyprus, Estonia, Latvia, Lithuania, Malta, Norway
Zone 5: Bulagaria, Romania
Zone 6: Andorra, Canada, Channel Islands (Guernsey, Jersey)Gibraltar, Mexico, Moldova, Puerto Rico, Russia (post codes 101000-450000), San Marino, Turkey, Ukraine, United States
Zone 7: Armenia, Belarus, Canary Islands, Ceuta, China, Cook Islands, Faroe Islands, Georgia, Greenland, Iceland, India, Japan, Kazakhstan, Kyrgyzstan, Melilla, Rusia (other than zone 6), Singapore, Tajikistan, Turkmenistan, Uzbekistan
Zone 8: Australia
Zone 9: Bahrain, Gaza (West Bank), Hong Kong, Indonesia, Iraq, Israel, Jordan, Korea, Kuwait, Lebanon, Libya, Malaysia, Oman, Philippines, Qatar, Saudi Arabia, Taiwan, Thailand, United Arab Emirates, Yemen
Zone 10: Afghanistan, Argentina, Bangladesh, Bhutan, Brazil, Brunei, Cambodia, Egypt, Kenya, Kingdom of Eswatini, Laos, Lesotho, Macau, Mongolia, Morocco, Myanmar, Nepal, New Zealand, Nigeria, Pakistan, South Africa, Sri Lanka, Vietnam
Zone 11: Algeria, American Samoa, Angola, Anguilla, Antigua and Barbuda, Aruba, Bahamas, Barbados, Belize, Benin, Bermuda, Bolivia, Bonaire, Botswana, British Virgin Islands, Burkina Faso, Burundi, Cameroon, Caper Verde Islands, Cayman Islands, Central African Republic, Chad, Chile, Colombia, Comoros, Congo (Brazaville), Congo (Democratic Republic), Costa Rica, Cote d'Ivoire (Ivory Coast), Curacao, Djibouti, Dominica, Dominican Republic, East Timor, Ecuador, El Salvador, Equatorial Guinea, Eritrea, Ethiopia, Fiji, French Guiana, French Polynesia, Gabon, Gambia, Ghana, Grenada, Guadaloupe, Guam, Guatemala, Guinea, Guinea Bissau, Guyana, Haiti, Hondursa, Jamaica, Kiribati, Kosrae (Micronesia), Liberia, Madagascar, Malawi, Maldives, Mali, Marshall Islands, Martinique, Mauritius, Mayotte, Micronesia (Federal States of), Montserrat, Mozambique, Namibia, Nevis (St, Kitts), New Caledonia, Nicaragua, Niger, Norther Mariana Islands, Palau, Panama, Papua New Guinea, Paraguay, Peru, Ponape (Micronesia, Federal States of), Reunion, Rota (Nothern Mariana Islands), Rwanda, Saba, Saipan (Northern Mariana Islands), Samoa, Senegal, Seychelles, Sierra Leone, Solomon Islands, St. Barhelemy, St. Christopher (St. Kitts), St. Croix (US Virgin Islands), St Eustatius, St John (US Virgin Islands), St Kitts (St. Christopher), St. Lucia, St. Maarten, St. Martin (Guadeloupe), St. Thomas (US Virgin Islands), St. Vincent and the Grenadines, Suriname, Tahiti, Tanzania, Tinian (Northern Mariana Islands), Togo, Tonga, Tortola (British Virgin Islands), Trinidad and Tobago, Truk (Micronesia, Federal States of), Tunisia, Turks and Caicos Islands, Tuvalu, Uganda, Union Island (St. Vincent and the Grenadines), Uruguay, Vanuatu, Venezuela, Virgin Gorda (British Virgin Island), Virgin Islands (US), Wallis and Futuna Islands, Yap (Microniesia, Federal States of), Zambia, Zimbabwe
Special Destinations Europe
This is the list of special destinations, for parcels up to 30 kg in weight.
Shipping price is fixed to 130 EUR. It is possible that some of destinations are not available at this very moment, please check with use before you choose shipping option.
Please be aware that you have to take care about import documentation, procedures.

You can pick your parcel on following European airports:
| | |
| --- | --- |
| City | DEST |
| Belgrade | BEG |
| Banja Luka | BNX |
| Barcelona | BCN |
| Bucharest | OTP |
| Ljubljana | LJU |
| Sofia | SOF |
| Sarajevo | SJJ |
| Skopje | SKP |
| Tirana | TIA |
| Zagreb | ZAG |
| Amsterdam | AMS |
| Stockholm | ARN |
| Athens | ATH |
| Berlin | TXL |
| Brussels | BRU |
| | |
| --- | --- |
| City | DEST |
| Helsinki | HEL |
| Copenhagen | CPH |
| Paris | CDG |
| Dusseldorf | DUS |
| Frankfurt | FRA |
| Hamburg | HAM |
| Krasnodar | KRR |
| Kiev | KBP |
| Larnaca | LCA |
| London | LHR |
| Madrid | MAD |
| Malta | MLA |
| Milan | MXP |
| Moscow | SVO |
| Nice | NCE |
| | |
| --- | --- |
| City | DEST |
| Dubrovnik | DBV |
| Pula | PUY |
| Prague | PRG |
| Rijeka | RJK |
| Rome | FCO |
| Split | SPU |
| St Petersburg | LED |
| Stuttgart | STR |
| Thessaloniki | SKG |
| Vienna | VIE |
| Venice | VCE |
| Zadar | ZAD |
| Zurich | ZRH |
| Istanbul | IST |