The modern contest station is incredibly complex. A good approach when planning is of vital importance. From designing the towers and antenna systems to the radio room and automation.
The best approach to this work is professional – planning every element carefully and in advance.
We offer this as a service – everything from planning, projecting (where applicable) to physical installation and short training.
Antenna system design
New technologies have intruded significant changes in antenna system concepts.
Triplexer
and quadriplexer have enabled a greater efficiency of antennas, lowering the required number of towers. This concept varies bases on the geographical location of the station. Big competitive stations of today can be designed with three tall
towers
carrying antennas from 80M to 10M.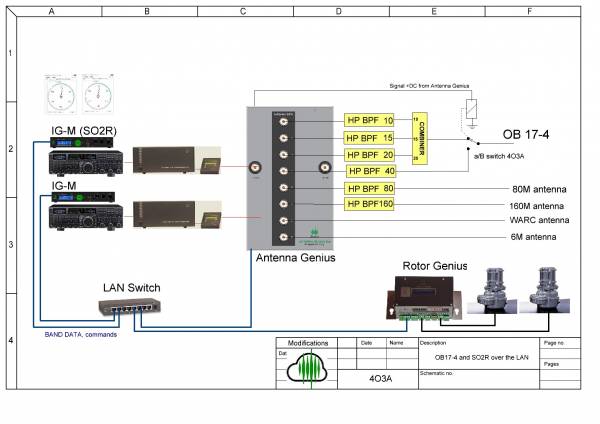 Switching system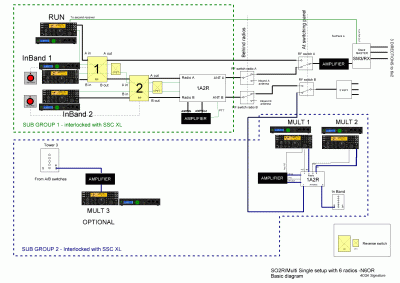 Future upgrades
So far the big stations have upgraded their infrastructure by implementing new devices into the system. This usually required complete rewiring. Because of this many stations have had to completely change their hardware during each modernization process.
Our new Genius concept is based on the principle that every device has TCP/IP (LAN) communication. This opened up an unsuspected possibility for improvements. Imagination, now turned to firmware code, is the only limit.
Over the upcoming period new firmware versions will enable new options and possibilities, without having to replace hardware.
Power Genius, Antenna Genius, Rotor Genius and Tuner Genius are the best examples of this.
Remote control
Thanks to the good concept our devices are remotely controllable. Every station comprised of FlexRadio and
Genius devices
is remotely controllable in full capacity.
It is already an everyday occurrence that contests are being done remotely and with great success. Stability and reliability of the software is remarkable and operation from the LAN or WAN network is unnoticeable if the internet connection is stable.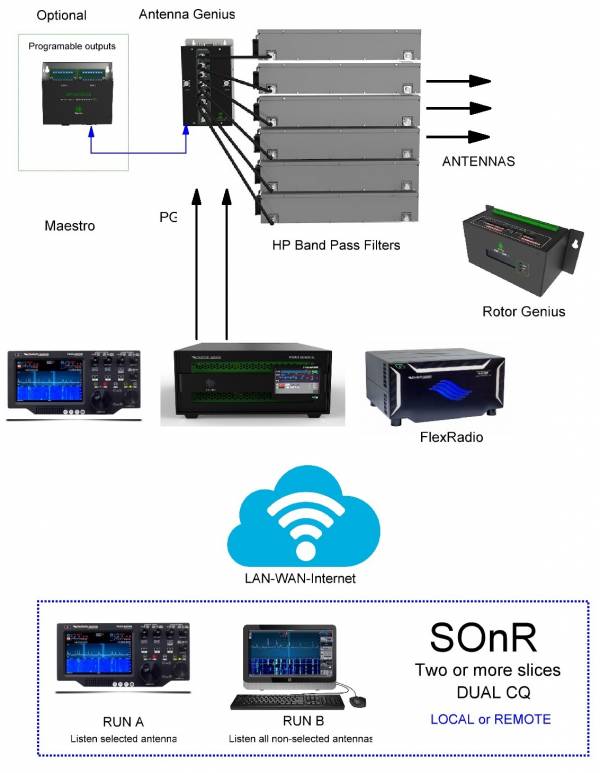 Contact us
If you need help in planning or building yours station, please contact us. We are here to help you either partially or through the entire process – from planning to building.