An advanced engineering approach to tuner development has resulted in truly highest quality hardware and software solutions.
Our software developers have extended the tuner with new functions, and completed integration with Antenna Genius, forming a single system. Very easy to use, uncompromisingly functional, the integration of TGXL into the Genius platform extends both functions as well as protection systems.
Once setup, TGXL will remember individual settings for each frequency change and will go to bypass if your antenna is in a segment with good SWR.
TGXL also features an extremely accurate power and SWR meter.
The RF block was carefully designed and is built from only the highest quality RF capacitors, making sure it's capable of enduring currents and voltages generated by high SWR's. On the images below you can see the C block of the tuner, with capacitors that would individually endure RF currents of 10-15A and voltages from 1500 to 3500V.
A careful calculation on all frequencies and impedances has enabled us to to choose the best components and making the tuner as efficient as possible. It also features mechanisms for protection in extreme cases by reducing the maximum working conditions and protecting RF components from damage.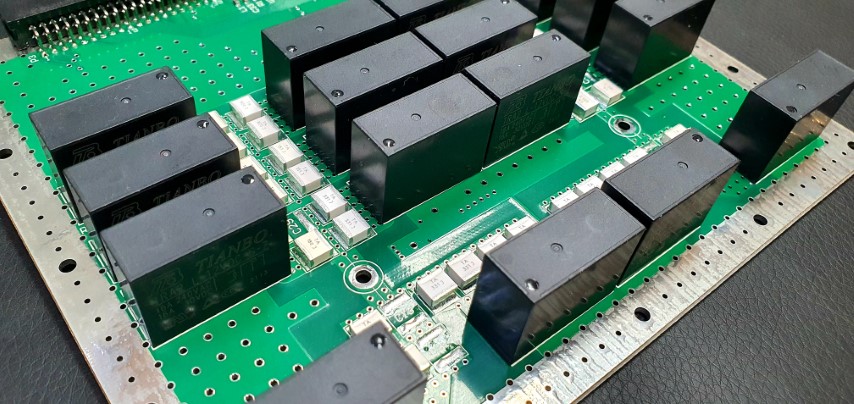 The table shows maximum power per band that the tuner can handle, for different SWR values on the antenna.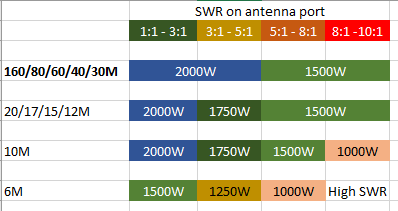 Preliminary specification of TGXL automatic antenna tuner - 2000W.
We might change some technical details without notice.
Integrates with any transceiver
Designed to complement FLEX-6000 series transceivers and the Power Genius XL™ amplifier
Seamless SmartSDR™ software integration
Complete control and monitoring (over LAN) from an intuitive Windows™ application
Contest ready - the ONLY single-radio SO2R solution in amateur radio
High accuracy SWR and power meter measures in bypass mode.... and much more.
General Specification
Tuning: Fully automatic and manually tuned operation
Frequency Range: 1.8 to 54 MHz continuous
Radio Interface: Works with all radios using Flex radio LAN, RS232, CI-V, BCD, Pin-to-Band (PTB), or use the built in frequency counter.
Alarms and Warnings: Low drive, Frequency Out of Range, Wrong band, and High power
Matching Range: Up to 10:1 SWR. Resonant antenna frequency range memories will bypass the tuner automatically.
Tuning Time: Tuning solutions (2 to 12 seconds) are stored in memory automatically. Stored memory switching is 20ms.
Tuning Power Requirement: 10W - 200W
User Interface
Large 4.5" color touch screen display
Front panel controls for manual switching, tuning & configuration
Windows™ utility application for over the network control and configuration
RF Characteristics
Nominal Impedance: 50-Ohm unbalanced
Nominal Operating Power: Up to 2000W
Duty Cycle: 100% ICAS
Protection: Intelligent SWR and power derating
1x3 version
Inputs and Outputs: 1x3 matrix (1 in, 3 out)
Switching: Matrix, manual or automatic by frequency/band
SO2R Version
Inputs and Outputs: 2 in, 2 out - each input is paired with one output
Switching: Non-matrix SO2R, manual or automatic by frequency/band
Connector type: UHF/PTFE (SO-239A)
Mechanical/Electrical
Power Supply: 12 - 16V DC @2A via an external 100 to 240 VAC power supply
Dimensions: 11.8" W x 13.8" D x 5.9" H (30cm W x 35cm D x 15cm H)
Weight: 15.4 lbs (7kg)
Environmental
Temperature Range: -4F (-20C) to +122F (+50 C)
Humidity: up to 98 percent (non-condensing)
Altitude (ASL): up to 10,000 feet (3,050m)