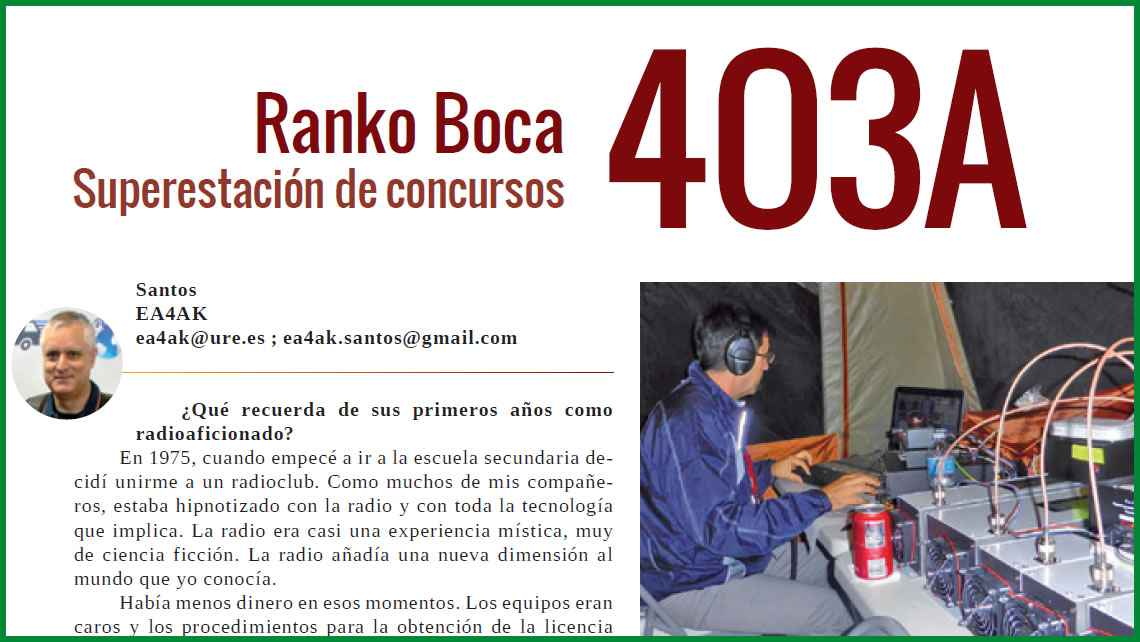 Santos Rodriguez, EB4B
4O3A in the famous Spanish URE Magazine
An interview with 4O3A was published in the famous Spanish URE magazine.
¿Qué recuerda de sus primeros años como radioaficionado?
En 1975, cuando empecé a ir a la escuela secundaria decidí unirme a un radioclub. Como muchos de mis compañeros, estaba hipnotizado con la radio y con toda la tecnología que implica.
La radio era casi una experiencia mística, muy de ciencia ficción. La radio añadía una nueva dimensión al mundo que yo conocía.
Había menos dinero en esos momentos. Los equipos eran caros y los procedimientos para la obtención de la licencia eran complicados y con excesiva burocracia administrativa...